I resigned from my previous job and joined a new one in 2020 – just right before the whole COVID-19 pandemic started.
The "previous job" wasn't just a job. It was a job I had for almost ten years since 2010. Ten years in the Tech industry today is quite unheard of – but I think many people do not stay long enough these days to see through the gravity of decisions they made and clean up the sh*t along the way.
I was (and still am today) a Director of the business entity in Singapore. Since I am (still) a Director, I didn't have to vacate my desk like a normal resigning employee would; I had intended to do so over several weeks or months, but COVID struck, and then weeks became months, months became years.
It's now September 2021 – almost two years from when I had resigned from my "previous job" and all my stuff are still in the office. Ten years of stuff to be precise. The office is undergoing a refresh now, so I decided it is really time to vacate my luxurious corner seat for those who deserve it, but as I start clearing out my desk I can't help but feel very emotional…
Ten years didn't go by quickly, yet it felt like it was yesterday. I left a job as a Systems Engineer working shifts and camping in telco data centers to start the Singapore business operations for a small US-based boutique web hosting company. It was a bump in both my job responsibilities and salary.
I have made the office my second home. As I pack my cubicle, every piece brings memories. Regretfully, I did not manage to take a photo of my entire desk area before I started clearing it out.
Family
There's a bronze horse and another wooden pen holder with horse carvings – an item my dad handed down to me when I first "started" the business here. It is to wish me success: "马到成功" in Chinese. It reminds me that my family was behind me in all my endeavors.
A photo of my wife and eldest son sits on a photo frame. I still recall when my son was around 1.5 years old I had to bring him to the office because the school was closed and I carried him in my arms while I worked at the office. It reminds me that sometimes you can't separate work and family and it will always be a challenge to manage them both.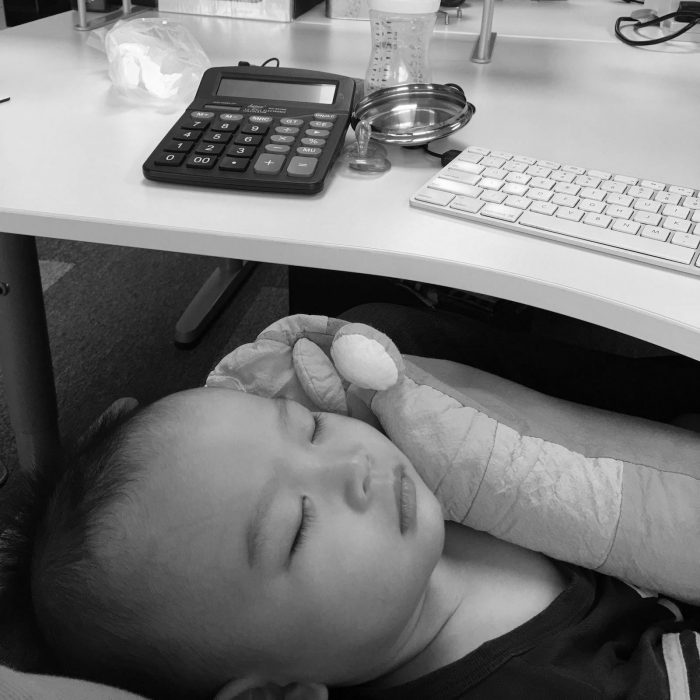 Change
I have a few R/C models on display and they've been sitting there for as long as I could remember. I had hoped to eventually pick up the hobby again but never did, and they remain as display items ever since. It reminds me that our priorities in life change and that change is the only constant.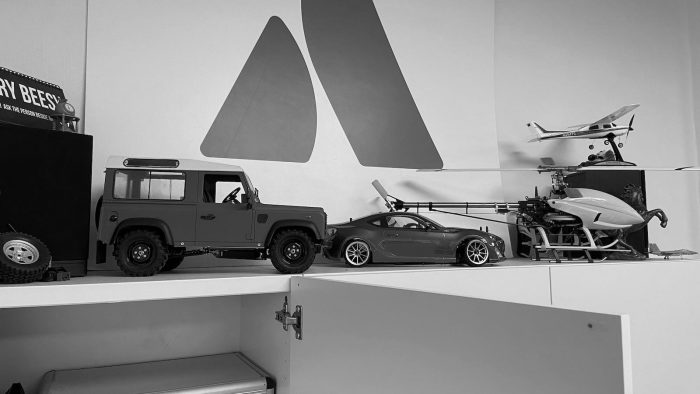 Learning
I moved a bunch of books from my shelf to the common area bookshelf. Some of these books are from my tertiary education days; some on advanced topics that were not part of the regular school curriculum. There were also books bought during the course of work. However, most of these old books are no longer useful as they are outdated. It reminds me that learning never stops.
I found a git cheat sheet hiding in a corner. I had printed it when I was first learning git, and had intended to use it but never did because Googling was just faster and easier. It reminds me that sometimes learning is not always a straight path.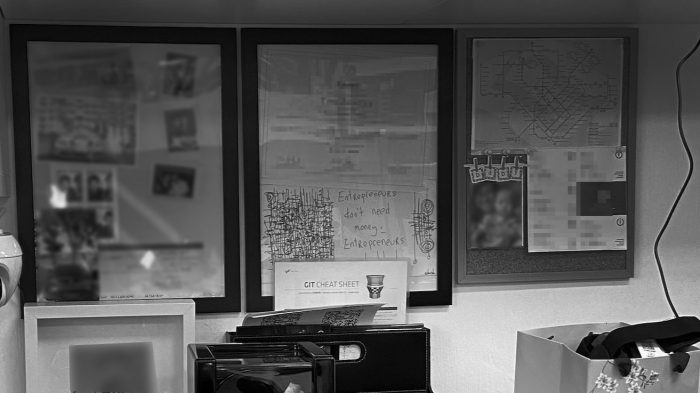 I look at the 3D printer in the corner of my cubicle. I had purchased it on impulse as a birthday gift for myself in 2018. In fact, I was so busy during the period that I did not assemble it until a month later and it took me many attempts before I was able to print something decent. I have since used it to print many items for myself and even friends and colleagues to make replacement parts for real things, including car parts. It reminds me that sometimes you can learn new things as long as you try, and you'll not know the real value of what was learned until later.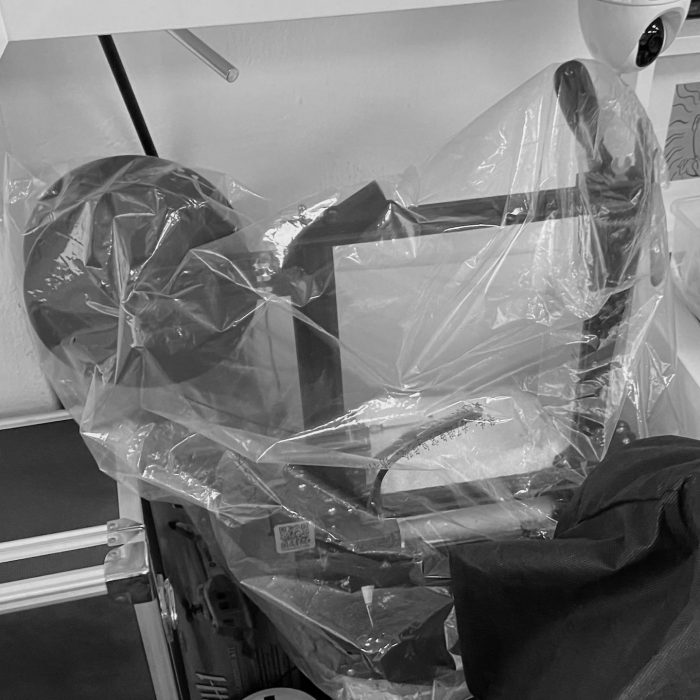 Health
I pull out a booklet containing healthcare insurance policies that we have purchased only recently. Over the years I have paid out-of-pocket for several medical procedures, and do not want that to happen to any employees and have pushed to have this in place. It also reminds me that health is still the most important.
People
I look at all the stuff around my cubicle – gifts, items from events, business cards, etc. It reminds me of the number of people with whom I have crossed paths.
I pull out a file containing the CV of every candidate I have interviewed and made an offer to over the years – some still current employees.
These remind me that at the end of the day, we do not work alone.
I look around the office and see the cubicles and desks of everyone. A company that was just two persons grown to a size of 7 and is profitable – not some VC-funded thing – reminds me of the constant struggles during the early phases as we tried to turn a profit.
I am proud of the team, and my departure is probably timely because the situation makes the people. COVID-19 is a trying time, but in trying times lie opportunities.
Off to my next adventure, and I hope to write a similar entry at the end of it.